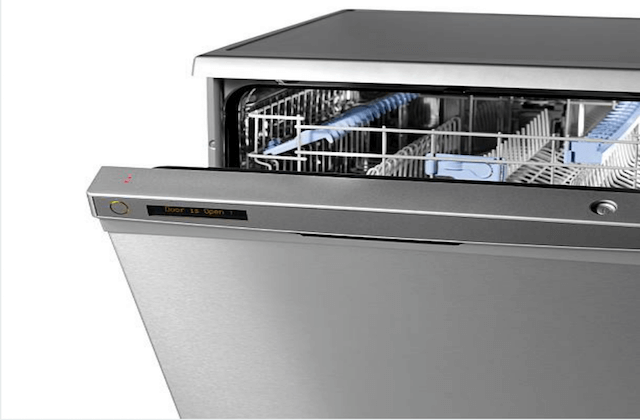 CALL TODAY:
(805) 307-8847
The biggest timesaver in your home is probably the dishwasher. That is why it is such a pain when the appliance breaks down. Rather than letting the dirty dishes pile up or doing them by hand, call an experienced repair service. Call us at Santa Maria Appliance Repair. We are a local company and specialize in same-day repair of dishwashers and other appliances.
Our repairmen are well trained and experience in fixing all common dishwasher problems and dealing with rare issues as well. Our vans are always stocked with manufacturer parts and we carry the necessary tools so that we can do the repairs on our first service call. We know what problem it is when the dishwasher breaks down. That is why we send a certified, professional, and friendly technician to make same-day repairs.
DISHWASHER PROBLEMS
CONSTANT/LOUD NOISES
A common reason we are called to check out a dishwasher is that it is making loud noises. We end up dealing with problems like broken pump housings, damaged washer arm bearings, and bad motor bushings. We see lots of these problems and can fix them on the spot the same day that you ask for help.
LEAKING WATER
After you finish mopping up the floor when the dishwasher leaks, call us. You may have a problem the keeps the door from closing properly or a latch that is not secure. Alternatively, there is a failed water inlet valve. The door issue typically needs new parts and the inlet valve can usually be repaired. We always have the parts on hand for Kenmore, Whirlpool, GE, and other major dishwasher brands.
WON'T TURN ON
When a dishwasher will not start, your first course of action should be to make sure it is plugged in and that the circuit breaker is on. Your second course of action will be to call us for same-day repairs. Motor relays, electronic controls, thermal fuses, or door latch switches are all possible culprits. We will check your machine and make fast repairs.
WON'T DRAIN/FILL
A dishwasher fills with water before washing the dishes and drains the water at the end of the cycle. A dishwasher that will not fill usually has a broken door switch, a damaged water inlet valve, or a float switch that is not working correctly. These are all problems that we can fix with a short service call.
WON'T CLEAN DISHES
If your dishwasher seems to be running OK but the dishes are not getting clean, call us to check it out. The most common problems, in this case, are broken housing gaskets, damaged water tubes, or broken filter or spray arms. At Santa Maria Appliance Repair we carry the manufacturer parts needed to repair any of these dishwasher problems on a same-day visit.
WON'T DRY DISHES
A dishwasher that does not dry the dishes properly has a bad thermostat, broken heating element, or damaged rinse aid dispenser. Call us to check this out and we will repair or replace parts as needed to make sure that your dishes get dry without having to dry them by hand!
WON'T DISPENSE DETERGENT
When your dishwasher has a non-functioning timer, damaged wax motor, or broken bi-metal release it will not dispense detergent correctly and your dishes may or may not get clean. Call us for a same-day fix of this problem.